Delaware's Number One Full Service
Garden Center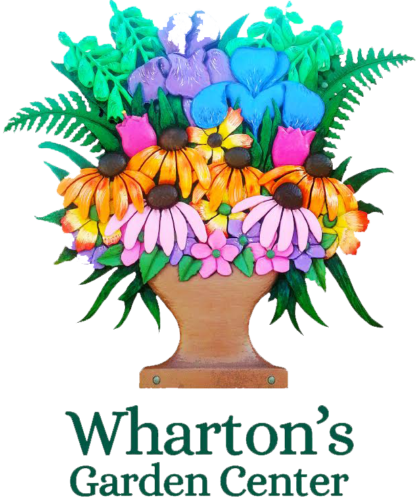 Welcome to Wharton's Garden Center at the convenient location of  Airport Road and Old Landing Road in Rehoboth Beach Delaware. The Garden Center includes a wide variety of plants, pottery and garden ornamentation for every season!  Knowledgeable staff with over 20 years of landscape experience will assist you in creating a beautiful yard that you will enjoy all year long.
After shopping in our full-service garden center, explore Wharton's newly expanded gift shop that contains a wide variety of pottery, garden accessories and other specialty items.  Discover our assortment of Air Plants, local honey and Amish-recipe pies and pot pies, as well as many other unique items only found at Wharton's Gift Shop.
Our Garden Center/Gift Shop Offers:
PLANTS

POTTERY

CASPARI PAPER GOODS

AMISH RECIPE PIES & POT PIES

VARIETY OF LOCAL HONEY
MULCH

LAWN ORNAMENTATION

PLANTING SERVICES

UNIQUE CANDLES INCLUDING COLONIAL, LUMINARA, & MORE